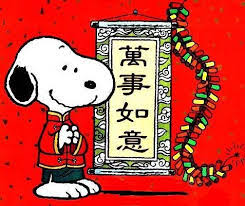 Kung Hei Fat Choi!

Celebrate the Year of the Dog with Harvard Club of Hawaii friends, old and new, on Saturday March 3 at 12:30pm at the new dim sum restaurant, YUM CHA located at 1341 Kapiolani Blvd in Honolulu, Hawaii.
RSVP is a MUST! Please email veronica@netanyc.com to reserve a spot if you haven't done so already. So far, we have 22 people ranging from 2-years-old (pre-Harvard!) to an alum from the class of 1965 with degrees from different schools within Harvard University joining us! We have confirmed reservations at Yum Cha for 12:30pm on March 3 so if you RSVP, PLEASE SHOW UP AND DON'T BE LATE! :)

We negotiated a special menu of 18 dim sum items [see menu below - sorry no substitutions :( please be mindful of your own food allergies or sensitivities] for $25 INCLUDING tax and tip (drinks other than tea NOT included). We will be sharing family style. PLEASE BRING $25 CASH per person.

Happy Chinese New Year!

MENU ITEMS - SORRY NO SUBSTITUTIONS :(

BBQ Buns
Shrimp & Veggie Dumpling
Steam Bean Curd Roll
Seaweed Roll
Pan Fried Bean Curd Roll
Pan Fried Turnip Cake
Pork Shu Mai
Deep Fried Shrimp Ball
Chicken Curry Puff
Shrimp & Chive Dumpling
Shrimp Dumpling
Pan Fried Chive Dumpling
Steamed Seafood Bundle
Fish & Corn Cake
Mochi Rice Lotus Leaf
Char Siu Fun Roll
Choi Sum (stir fried veggies)
Kai Lan (stir fried veggies)

Tea and Dessert

$25 (tax and tip included)

When:
12:30PM - 2:00PM Sat 3 Mar 2018 ( Timezone: Pacific/Honolulu )

Where:
YUM CHA
1341 Blvd
Honolulu, HI 96814 USA
[ Get Directions ]